Good evening ladies!
I'm so sorry I was MIA but as many of you I'm too busy with Uni right now. So this is just a quick post to let you know that I got an e-mail from
Sigma
about a new product that is supposed to dry and shape your brushes in 4-6 hours! Here's a photo I found
This
is the product's page, there is also a video showing how to use it. It costs $29 and holds up to 12 brushes as I can see.
On the other side we have
The Brush Guard
. Here's a photo I found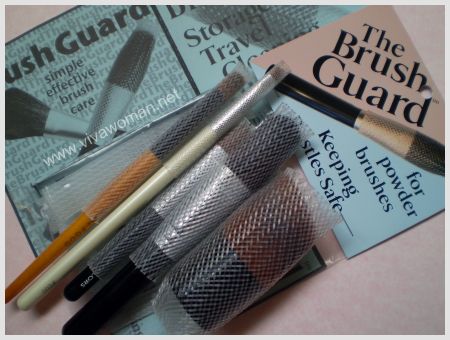 They come in different sets and every set costs $5.50. I know that many of you already own a Brush Guard set.
I don't own yet any of the 2 systems but I can see that the brush guards are more affordable. Do you think the Dry'n Shape will be better? Would you consider buying it? Or do you recommend the brush guards? Is the Dry 'n Shape going to be the next big thing in beauty blogosphere? I'd love to read your opinion!
Note: Images don't belong to me. All Sigma links are affiliate links.